KEITH HARRIS
PRINCIPAL | CKG ADVISORS, LLC
Keith Harris is the Principal of CKG Advisors, a multi-family real estate advisory firm. Previously, Harris served as Chief Investment Officer of The Laramar Group, LLC, where he was responsible for property investments and client capital management, acquisition and disposition activity, capital raising, client relations and portfolio management. During his tenure, Mr. Harris was responsible for transactions totaling more than 30,000 apartment units valued at approximately $3.0 billion.
Prior to The Laramar Group, Mr. Harris spent 12 years with Heitman Capital Management and JMB Realty Corporation as senior vice president. At Heitman/JMB, he managed the disposition of over $2.9 billion of real estate representing over 28,000 apartment units and more than 7.5 million square feet of office, industrial and retail properties. Mr. Harris also acquired or made joint-venture investments in more than $165 million of apartment and office properties.
Mr. Harris is on the Board of Directors of the National Multi-Housing Council (NMHC) and Chairman of its Finance Committee, is a member of the Multi-Family Council of the Urban Land Institute (ULI), is a member of PREA and is Chairman of the Board of Directors of the non-profit, Over the Rainbow Association. Mr. Harris has a B.A. degree in Economics from Carleton College.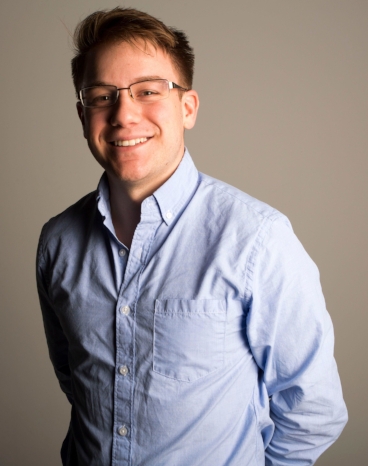 SASHA SHTERN
DIRECTOR | ZERO G CAPITAL
Sasha Shtern is a long time Denver resident and serial entrepreneur. He is the Director of Zero G Capital, which invests in early stage companies. Sasha also heads up Bath & Granite, a local retailer, distributor, and manufacturer of home improvement products. Walk into a Bath & Granite showroom to find bathroom and kitchen remodeling products you won't find at big box retailers. Bath & Granite is able to offer this retail experience by vertically integrating warehouse distribution and manufacturing all under one roof.
Sasha is former president of the board of directors of Entrepreneurs Organization (EO) of Colorado. EO Colorado provides support to entrepreneurs in the form of learning events and tight knit forums. While serving EO, Sasha travelled across the country speaking to small business owners looking to grow their businesses to over $1.0 million in sales.
In his free time Sasha is an advocate of cryptocurrency. He is an investor in Ethereum and Bitcoin. He also enjoys teaching his puppy new tricks, running around Sloans lake, and playing basketball. Sasha is also fluent in Russian and studied Mandarin in college. He holds a B.S. in Finance from the University of Colorado at Denver.
KELLY BENNETT
MANAGING PARTNER | PONDEROSA ADVISORS, LLC
Kelly Bennett is a Managing Partner at Ponderosa Advisors, LLC, a boutique natural resources advisory and technology firm with locations in Colorado, Montana and Texas. He co-founded Ponderosa in 2012 to apply data-driven analytics to opaque natural resources markets. In the process, Ponderosa has built revolutionary analytical systems in the hydrocarbon and water sectors. Kelly runs Ponderosa's B3 Insight business unit, which aggregates water and land data, as well as related legal, administrative, and regulatory concerns for a growing number of Western states.
Prior to co-founding Ponderosa, Kelly started the global energy desk at BENTEK Energy, a consulting and analytics firm for the natural gas, oil, and electricity markets. At BENTEK, he built a team of analysts and sales staff spanning offices on in Colorado, London, and Singapore, all charged with innovating analytical tools for the global energy markets. Kelly also managed consulting relationships with diverse clients, including hedge funds and private equity, utilities, and national oil companies.
Kelly operates with a strong commitment to community, conservation, and property rights. He sits on the Board of Directors for Colorado Uplift, one of Denver's oldest organizations focused on supporting at-risk youth, and the Western Landowners Alliance, a non-profit promoting private conservation and land stewardship. Kelly holds a B.S. degree in Diplomacy and World Affairs from Occidental College.